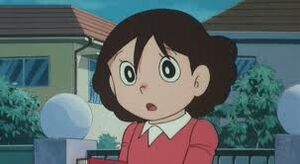 Eri is a girl from planet Earth. She lives with her mom, dad and her best friend Chimpui. She is a kind and nice girl and she doesn't want to be the princess of planet Mal.when she faces hard and difficult times she is counting on her faithful and good friends especially Chimpui. She is 'Nobita' from other show - 'Doraemon'.
She's voice is Tabitha St. Germain
Ad blocker interference detected!
Wikia is a free-to-use site that makes money from advertising. We have a modified experience for viewers using ad blockers

Wikia is not accessible if you've made further modifications. Remove the custom ad blocker rule(s) and the page will load as expected.